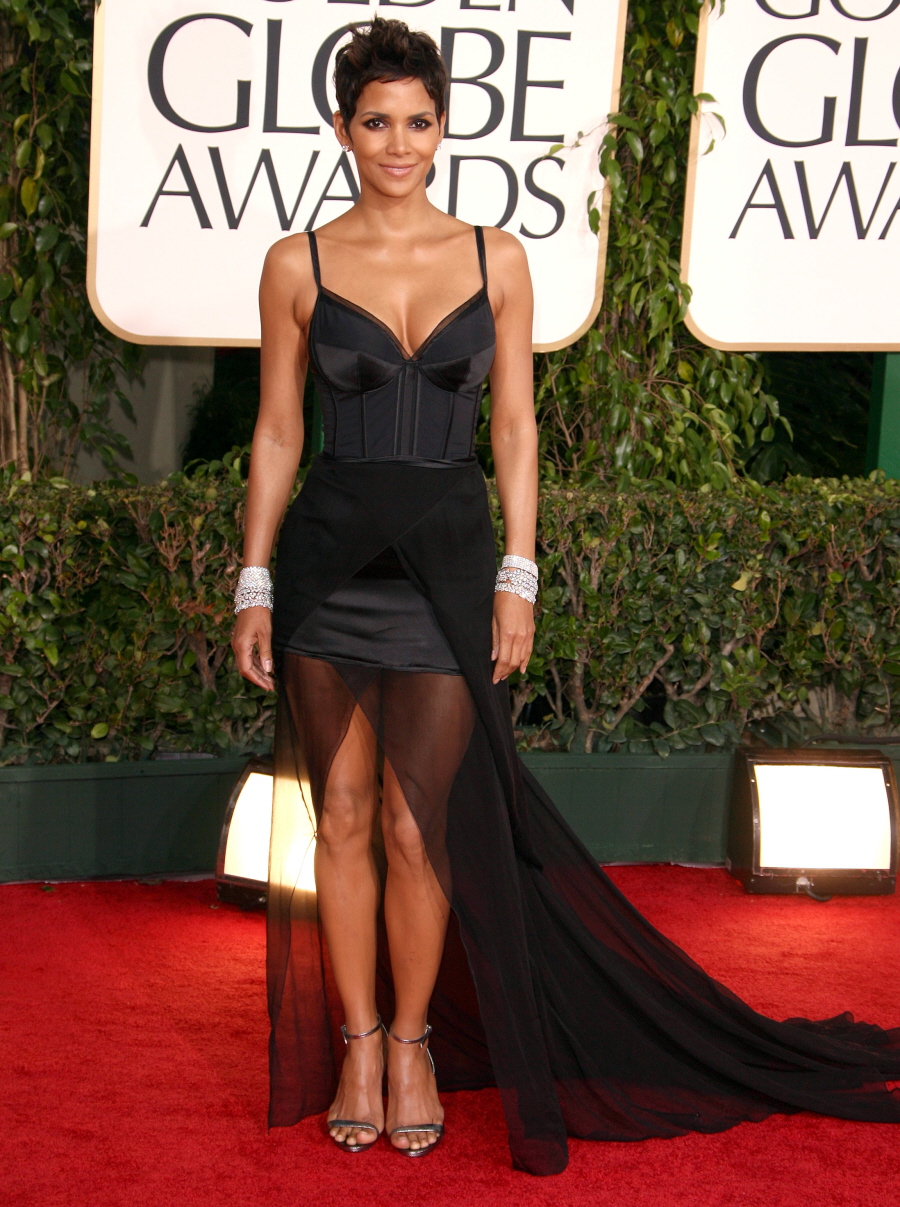 In the words of Jay-Z, "40′s the new 20!" I know y'all saw Halle at the Golden Globe Awards looking amazing. I don't mean to report on news that is more than two days old, but not only was that dress drop dead gorgeous — her makeup was natural and flawless too. While searching Essence.com, I saw that they captured all of Halle's beauty secrets (and products)  for the night.
.
.
.
FACE
: On her face, Berry wore Revlon Aqua Mineral Makeup in Medium Deep ($13.99), and Revlon Matte Blush in Perfectly Peach ($9.79)  a soft pastel that gives brown skin a pop of sheer color.
.
.
EYES: To create her subtly shaded eye look, she wore Revlon CustomEyes Shadow in Smoky Sexy ($8.99), Revlon Luxurious Color Smoky Crayon in Black Smoke ($9.99) and Revlon Fabulash Mascara in Black ($6.99).
.
.
LIPS: Berry kept her lips neutral, wearing Revlon Colorburst Lipstick in Soft Nude ($8.99), an uber-moisturizing pale hue that perfectly balanced her dramatic eye.
.
.
.
All Revlon products available at drugstore.com