Do you know Amoy Pitters? She's that super fabulous hair stylist, and owner of Amoy Couture Hair, who was responsible for the tresses of Naomi Campbell, Alicia Keys, Sheryl Crow and Rihanna. Now she styles Iman, Kerry Washington, Mary J. Blige, Joy Bryant, Selita Ebanks and Maggie Rizer. Amoy listed her top hair care products.  YAY!
 .
.
.
Amoys' Favorite Product Pics
BEST SHAMPOO
Pantene Relaxed and Natural Shampoo – this shampoo is great for my African-American clientele due to its incredible moisturizing properties.
BEST CONDITIONER
Aveeno Nourish + Moisturize Conditioner - not only are their skincare products great, but Aveeno's haircare is top-notch.  It rinses out easily and conditions dry scalp.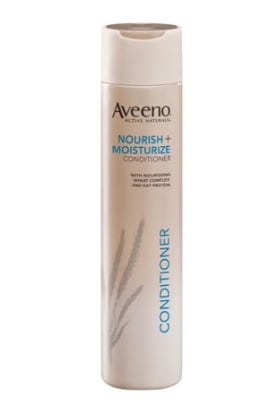 BEST HAIR GEL
Luster's Renutrients Slick Stick-this very portable stick tames flyaways and smooth edges of the hair
BEST HAIRSPRAY
L'Oreal Elnett Extra Hold Spray-every stylist I know swears by this hairspray. With its UV filters, it gives great hold without making the hair stiff and sticky
BEST CURL CREAM
L'Oreal Paris Studio Perfect Curls Cream-it gives soft, never-crunchy control
From sleekly styling the tresses of such Hollywood Stars to crafting the hair designs on runways of such legendary fashion houses as Christian Dior, hairstylist, Amoy has established herself as an authority on all things beauty and style. Mentored by industry icon, Odile Gilbert – and featured in the famed work Her Style – Amoy launched her impressive career as a sought-after hair stylist in the fashion industry, booking her career-first fashion show in Paris, styling the locks of the runway models for the Christian Dior couture collection in January 1998. There, recognizing her unique skill set, Amoy styled the house's legendary designer John Galliano's own hair for his final bow. Soon after, Galliano himself began requesting Amoy as his personal hairstylist. Fashion maven Donatella Versace was next in line, and the rest is history.
Setting herself apart from others in the industry is Amoy's hands-on method to developing her techniques— unlike many stylists, Amoy practices her styling techniques on herself before applying them on clients. Following such an approach allows Amoy to develop and discover new cuts, shapes and colors, ensuring that her style and vision are always evolving. One of Amoy's most sought-after signature styles is extensions.