We all know that most Black women don't wear a lot of makeup. But, we all take pride in how we look, what we wear and our overall self image.
Today, I want to share some secrets (products) on how I stay super fabulous.
Dr. Fresh Orazyme Dry Mouth Mouthwash (SRP: $9.95)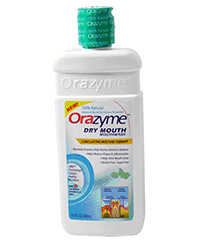 This mouthwash has bioactive enzymes that help restore moisture balance, reduce plaque and inflammation and heal mouth sores. This alcohol-free, sugar-free wash is very mild and is a great alternative to Listerine.
Kymaro Fix My Roots! (SRP: $19.95)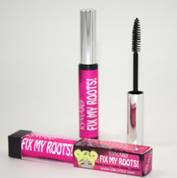 Need your roots done…again? This magic wand is the perfect option for those in between salon visits. Fix My Roots will last for days, until you wash it out and it saves you time and money in between salon visits. This tube, that actually looks like mascara, works on eyebrows, too.
RepHresh Pro-B Probiotic Feminine Supplement (SRP: $27.96)
A 30-day supply of these pills balances yeast and bacteria to maintain feminine health. With just one capsule a day, Pro-B provides healthy probiotic yeast and bacteria. This allows you to take control and help maintain vaginal flora in a normal range.
Hydroxatone Pore Minimizer (SRP: $79.90)
I am one of those women who have large pores. Some people say I should wash with cold water and use a good toner. I also like this mattifying serum by Hydroxatone that I apply twice a day on a clean face before my moisturizer.
Ole Henriksen Roll-On Blemish Attack (SRP: $22.00)
This life-saver is the beauty editor's fav – I've seen this product in the latest issues of Essence Magazine and Marie Claire. This blemish attack vanish eruptions with benzoyl peroxide, salicylic acid and zinc.
Dr. Miracle's Follicle Healer (SRP: $4.99)
Dr. Miracle has done it again! The brand created a energizing system hydrating oil that I hope will help my hair to grow. I am suffering from female baldness. I have a thinning patch that looks like a triangle on the top of my head. The derm told me that my hair follicles are not dead, so my hair could potentially grow back. (Say a prayer for me.) I am using this product twice a day by applying directly to the scalp.
This women's daily supplement boost your energy and mood without caffeine or stimulants and reignited desire and passion. And, when it's that time of the month, popping two of these pills daily will relieve normal PMS or menopausal symptoms.