The weather is warming up (finally) and so are the colors of my wardrobe
 ! And, that means hot, colorful and vibrant manicures and pedicures. I came across CND nail polish Poppyfield #522. Since it is a warm opaque, I thought this is such a pretty color to start the summer Manicure Monday series. In true Jadie-style, wearing this color on my nails made me happy to wave hello. I even got tons of compliments. I highly recommend it! I love that it matched with several pieces that I wore.
This was my best at-home manicure and pedicure that I've done in a while. The finish was salon quality. Sadly, the manicure didn't last. I took it off once I noticed a chip after doing so many dishes. It's been a week and my pedicure is still going. Here's a pic of the pedi a week later:
This particular color was also hit on the runway at Wes Gordon Spring 2012 show.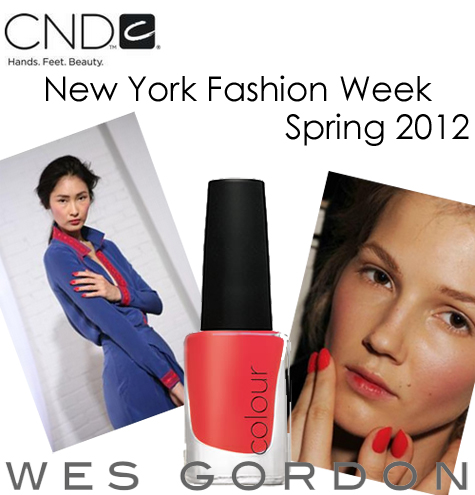 Happy summer, ladies!
Source: Jadie Aponte